Winnipeg and Manitoba
Appraisal Service
Appraiser of Antiques and Collectibles
30 years in business.
Our Shop Has Been Open Since 1979.
THE CANADIAN ANTIQUES ROADSHOW
I WAS AN APPRAISER ON THE CANADIAN ANTIQUES ROAD SHOW. 2005, 2006 & 2007. Unfortunately it appears 2007 was its last year. Being invited to Appraise for the road show was one of the greatest experiences this business has offered me. During these three years I met the most wonderful guests and saw many items I only dream of seeing. I made many friends with the fellow appraisers some which I keep in touch with, and many others I miss.

Shows are still in Reruns on

A wonderful show, A wonderful experience I miss very much and hope some day may return.

I have been appraiser on CBC Radio for many many years

"ASK THE EXPERT" COLUMN IN THE WINNIPEG FREE PRESS

DETOUR SECTION EVERY SECOND SATURDAY
We appraise all kinds of Antiques & Collectibles.
Furniture, China, Glassware, Pottery, Silver, Jewelry, Figurines, Paintings, Books, Canadian Currency, Toys, Dolls, etc........
ONE ITEM OR COMPLETE ESTATES
Call Mike for a professional consultation to help you decide what kind of appraisal best suits your needs.
Ph. 1-204-255-3463
We Also Do Online Appraisals.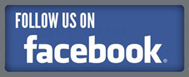 STORE HOURS.
SUNDAY........CLOSED
MONDAY.......CLOSED
TUESDAY.....10:30-4:30
WEDNESDAY. CLOSED
THURSDAY....10:30-4:30
FRIDAY..........10:30-4:30
SATURDAY....10:30-4:30
Ph. 1-204-255-3463
Mike's General Store
52 St. Annes Road
Winnipeg, Manitoba
R2M 2Y3 Canada
In Business Since 1979
Appraiser on the Canadian Antiques Roadshow