Established 1979.
Mike and Barb Huen. Mike's General Store is located in
Winnipeg, Manitoba. Canada. 8 Hours North of Minneapolis.
Our store is crammed full of; Old Toys, Old Tins, Advertising Signs
and memorabilia and Unique Collectibles of all kinds.
We have been in the mail order business since day one.
Our 39th Year.
DISCOVER SOMETHING SPECIAL TODAY.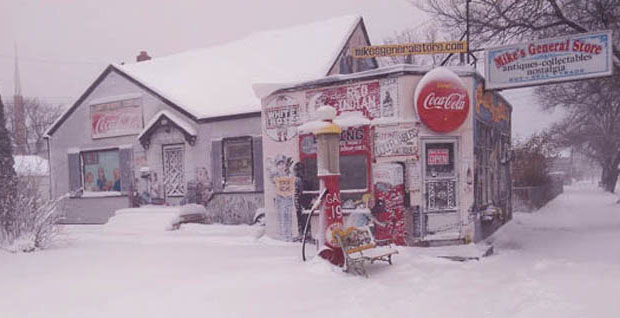 Click on above photo to see 60 new shop photos.
JUST UPDATED JAN 2019
NEW ARRIVALS

Click on photos to view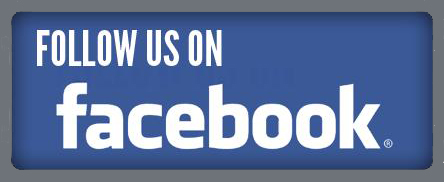 Have a look at our newest shop photos
Article written July 1, 2015 on shop
Check out videos of our shop on from past Television shows
Featured on episode of Pawn Stars and Canadian Pickers

SCROLL DOWN.
Click on the links below.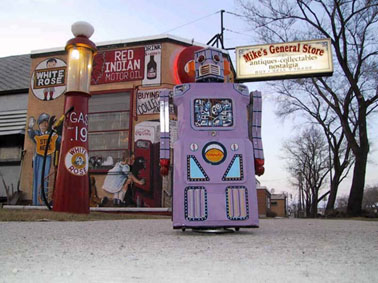 Click on above photo to see our mural
Our store has been in business over 39 years.
Offering the greatest one of a kind items you will ever find.
Find the perfect ITEM in all price ranges. Hard to find items.
Something for everyone.
.
.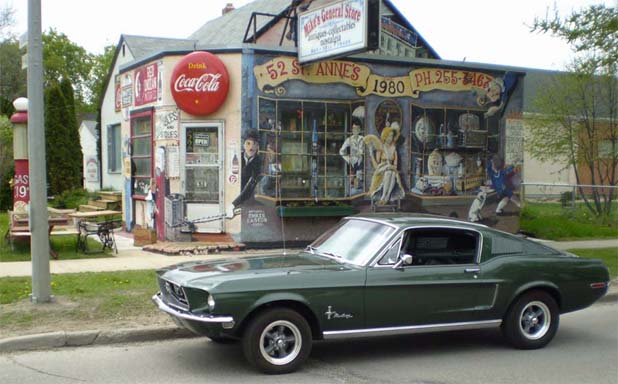 My 1968 Mustang in front of our shop.
click on photo to see items for sale
Call us if you have anything interesting for sale

Tues-Sat 10:30-4:30
.
Ph. 1-204-255-3463
Mike's General Store
52 St. Annes Road
Winnipeg, Manitoba
R2M 2Y3 Canada
In Business Since 1979
Appraiser on the Canadian Antiques Roadshow
Voted Best Local Antique Shop 2015