Established 1979.
Mike and Barb Huen. Mike's General Store is located in
Winnipeg, Manitoba. Canada. 8 Hours North of Minneapolis.
Our store is crammed full of; Old Toys, Old Tins, Advertising Signs
and memorabilia and Unique Collectibles of all kinds.
We have been in the mail order business since day one.
DISCOVER SOMETHING SPECIAL TODAY
KEEP SCROLLING DOWN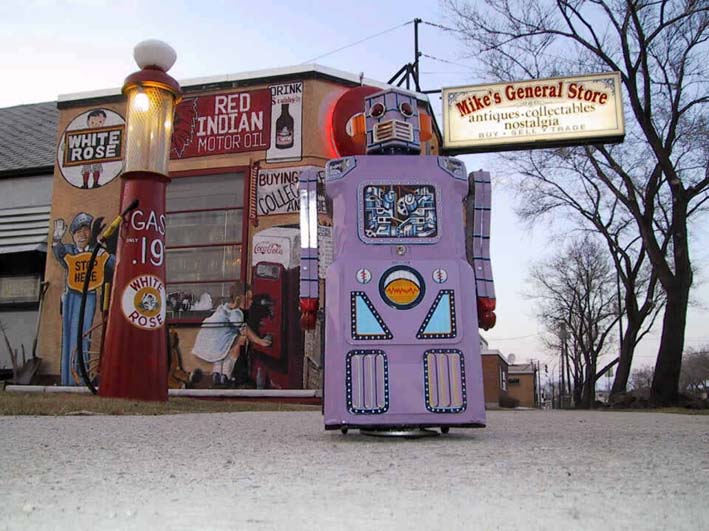 IF YOU WOULD LIKE TO SEE MORE PHOTOS OF MURAL
CLICK ON THE ABOVE PHOTO.
OUR 40th. ANNIVERSARY.
Our store has been in business over 36 years.
Offering the greatest one of a kind items you will ever find.
Find the perfect ITEM in all price ranges. Hard to find items.
Something for everyone.
KEEP SCROLLING DOWN
Be sure to scroll all the way down
.
.


We Now are accepting payment by Pay Pal.
Just click on the photo for description.
STORE HOURS.
Tues-Sat 10:30-4:30
.
Ph. 1-204-255-3463
Mike's General Store
52 St. Annes Road
Winnipeg, Manitoba
R2M 2Y3 Canada
In Business Since 1979